Welcome to NeuroStim TMS in Bellingham, WA
Washington's Leading TMS Provider
Schedule a Free Consultation*
If you are suffering from depression, OCD, anxiety or similar disorders, and have not had satisfactory results from pharmaceutical medications or other treatments, NeuroStim TMS may be able to help through NeuroStim TMS Therapy.
Please fill out this short form today for a free phone consultation with NeuroStim TMS in Bellingham.
*Most consultations are conducted over the phone, although we also offer free in-office consultations with our TMS Coordinators, if preferred.
Life Changing Personal Testimonials and Media Coverage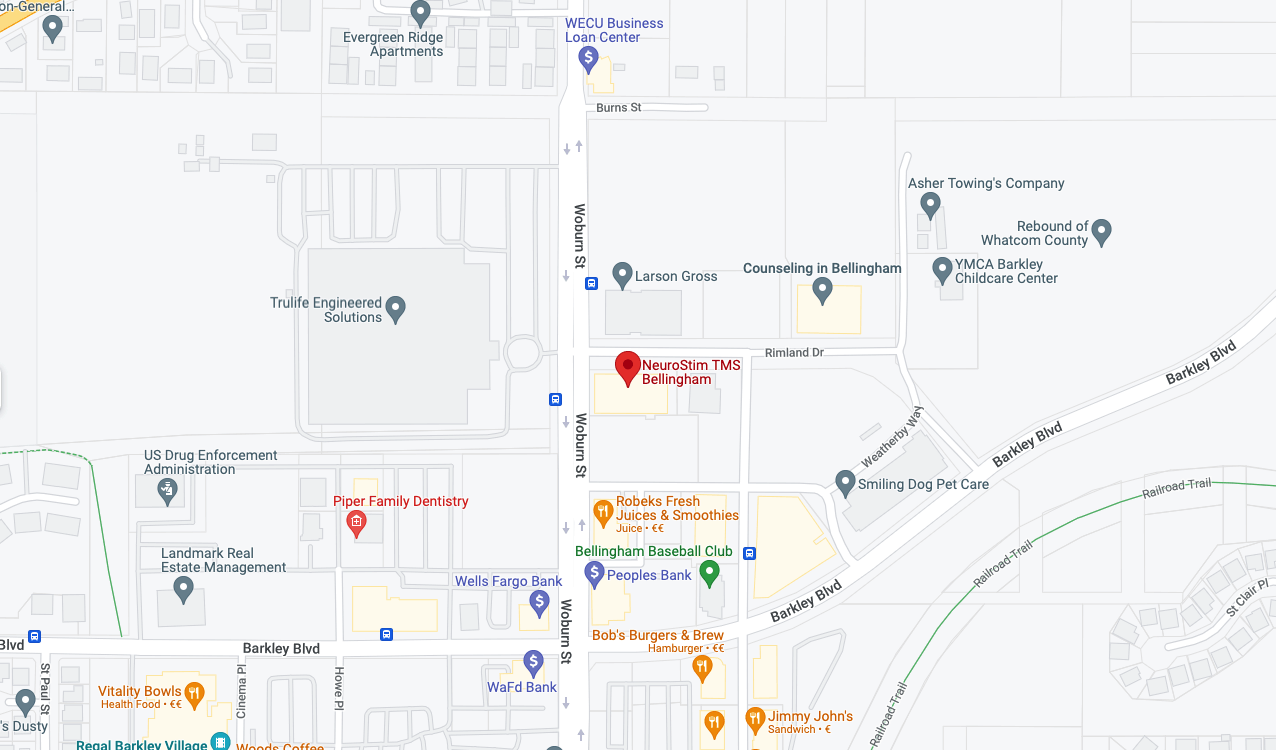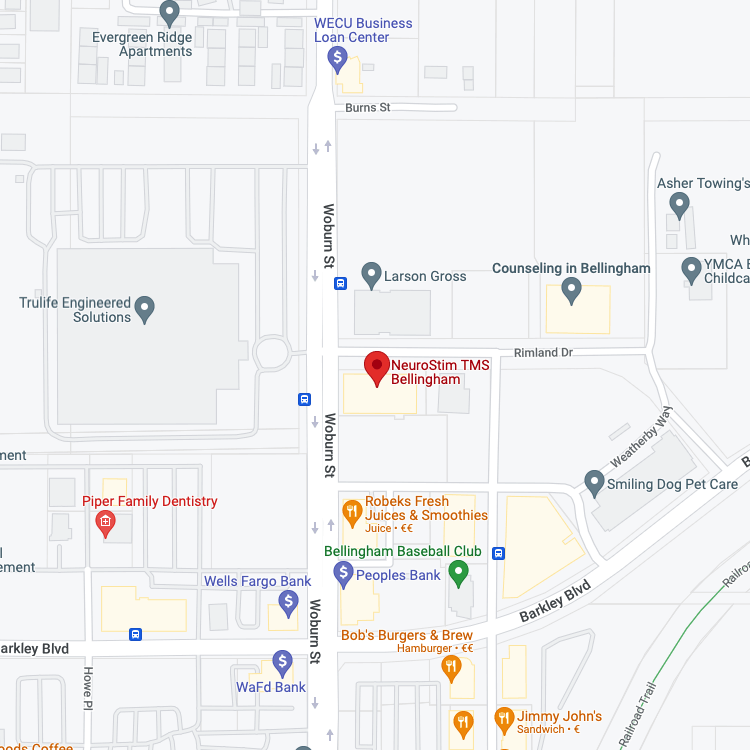 NeuroStim TMS Bellingham
Located just 21 miles south of the Canadian border in Whatcom County, Washington, Bellingham offers everyone a unique atmosphere and a host of one-of-a-kind experiences. Sandwiched between the Salish Sea and the northern Cascades, there's no need to choose between the mountains and the beach in Bellingham. A popular tourist destination, Bellingham welcomes thousands of visitors each year to enjoy scenic views out into Bellingham Bay driving along Chuckanut Drive (Hwy 11) or take in beautiful mountain vistas on a trip to Mt. Baker at the end of the scenic Mount Baker Highway.
For those struggling with depression, anxiety, and PTSD, it can be challenging to get out to enjoy all that Bellingham has to offer. Whether mental health challenges are new to you or you are still experiencing symptoms of treatment-resistant major depressive disorder, NeuroStim TMS can help. Their experienced providers have provided over hundred-thousand transcranial magnetic stimulation (TMS) treatments, and their patients report high success rates.
Our new clinic in Bellingham is surrounded by a healing atmosphere, outdoor adventures, and social activities to support your recovery. Since 1993, the Bellingham farmers market has become a bustling center of activity on Saturdays from April to December. Fifty vendors gather to sell farm fresh fruits and vegetables, artisan baked goods, artwork, local crafts, and more.
Summer is also a great time of year to head out onto the water in Bellingham Bay. Protected by Lummi and Portage Islands, the water in Bellingham Bay is relatively calm. The Bay is a great place to start, whether you are an experienced boater or a beginner who wants to soak up some mood-boosting rays. Rentals and lessons are available for all ages in sailing, kayaking, and paddle boarding.
During the winter months, many Bellingham residents escape to the Mount Baker region, where they receive the most snow in North America and enjoy the longest ski season in the state. Whether you prefer the serene challenge of cross-country skiing, the excitement of snowboarding, or the thrill of snowmobiling, you can choose your adventure. The resorts have a mix of slopes of all ability levels.
Bellingham's far northern location makes it a prime location for fantastic skiing and unique experiences. It is one of few United States cities where you can experience astronomical twilight. While it may sound exciting to watch a day go by without the sun rising above the horizon, it also means that the city experiences the lowest average amount of sunshine of any city in the United States. Lack of sunshine can be particularly challenging for those with seasonal affective disorder (SAD), depression, postpartum depression, and many other mental health issues.
NeuroStim TMS Therapy may be a great option if traditional treatments have not worked for you. Our non-invasive, FDA-approved treatment could be the last one you need to take your life back and begin enjoying all that Whatcom County has to offer. Reach out to us at NeuroStim TMS Bellingham to learn more about our treatment options and discover how NeuroStim TMS Therapy has helped thousands of other individuals like you change their outlook for the better and rediscover your love of life again.