Welcome to NeuroStim TMS in Federal Way, WA
Washington's Leading TMS Provider
View our Federal Way clinic & staff here
Book a Free Phone Consult
If you are suffering from depression, OCD, anxiety or similar disorders, and have not had satisfactory results from pharmaceutical medications or other treatments, NeuroStim TMS may be able to help through TMS Therapy. Please fill out this short form today for a free phone consultation with NeuroStim TMS.
Life Changing Personal Testimonials and Media Coverage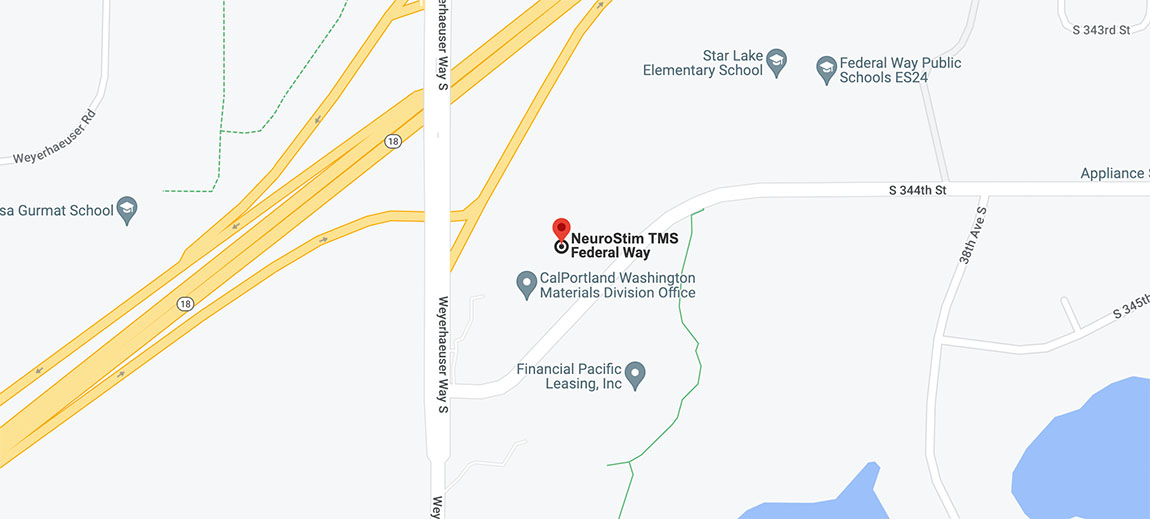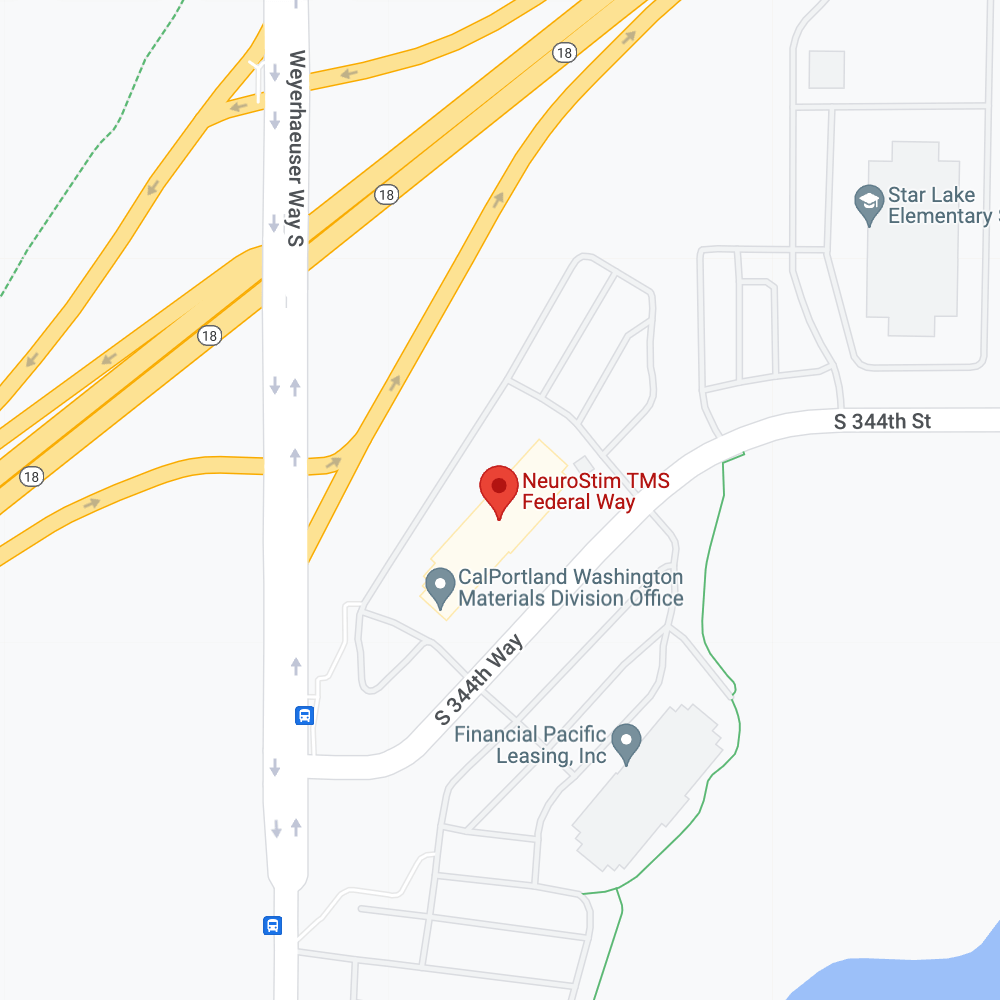 NeuroStim TMS Federal Way
The bedroom community of Federal Way-Auburn has much to offer right here at home. From biking trails to beaches to the world's most extensive collection of rhododendrons, Federal Way-Auburn has something for everyone.
But no matter how beautiful your surroundings or how lively your city, you will probably suffer from anxiety and depression at some point in your life. When depression and anxiety become unmanageable, it's time to ask for help. The Federal Way-Auburn NeuroStim TMS clinic may have the answers that you seek, even when your symptoms have not responded to previous behavioral therapy or drug interventions. It's important to know that you are not alone—there is hope, and at NeuroStim TMS, we are ready to become your partner in mental wellness.
There are so many things to do in the Federal Way-Auburn area that sometimes the choices can be overwhelming! We think that the Soos Creek Botanical Garden in Auburn is absolutely unmissable. This is a magical refuge for animal and heritage plant species, and we believe for humans as well! For a quirkier experience, check out Federal Way's Pacific Rim Bonsai Collection, which displays more than 50 bonsai trees from all over the globe. For even more plant and flower inspiration, check out Federal Way's Rhododendron Species Botanical Garden, spanning 22 acres' worth of rare and exotic varieties from all around the world. Open year round, this Federal Way gem has something for everyone no matter the season.
Whichever of these gardens speaks to you, plants have soothing and healing powers, and we love spending as much time as possible surrounded by them.
If the weather is not cooperating in the Federal Way-Auburn area, you still will have plenty of relaxing activities at your fingertips. The Federal Way Community Center literally has something for everyone. A climbing wall, gym, pools, and fitness center could give you something different to do every day of the week if you wanted. Adult classes in art, dance, martial arts, and music give you ample opportunities to take up a new hobby that you always dreamed about but never quite got to do.
If art and history are your thing, Auburn has you covered. Get in tune with the history of your area by visiting the White River Valley Museum, which houses regional artifacts from the last century. Or check out Auburn's Neely Mansion, a 19th century gem whose splendid Victorian architecture will connect you to the area's past. If you'd rather sit back and be entertained, there is always something happening at Auburn's White River Amphitheatre, a stellar performance venue for concerts and music festivals.
NeuroStim TMS Federal Way-Auburn is ready to help you get back to enjoying life to its fullest. With our excellent treatment outcomes and compassionate care, we can help you get relief from anxiety and depression with a side-effect free treatment protocol tailored specifically to your needs. There is no need to suffer—get in touch with NeuroStim TMS Federal Way today!