Welcome to NeuroStim TMS in Lacey, WA
Washington's Leading TMS Provider
View our Lacey clinic & staff here
Book a Free Phone Consult
If you are suffering from depression, OCD, anxiety or similar disorders, and have not had satisfactory results from pharmaceutical medications or other treatments, NeuroStim TMS may be able to help through TMS Therapy. Please fill out this short form today for a free phone consultation with NeuroStim TMS.
Life Changing Personal Testimonials and Media Coverage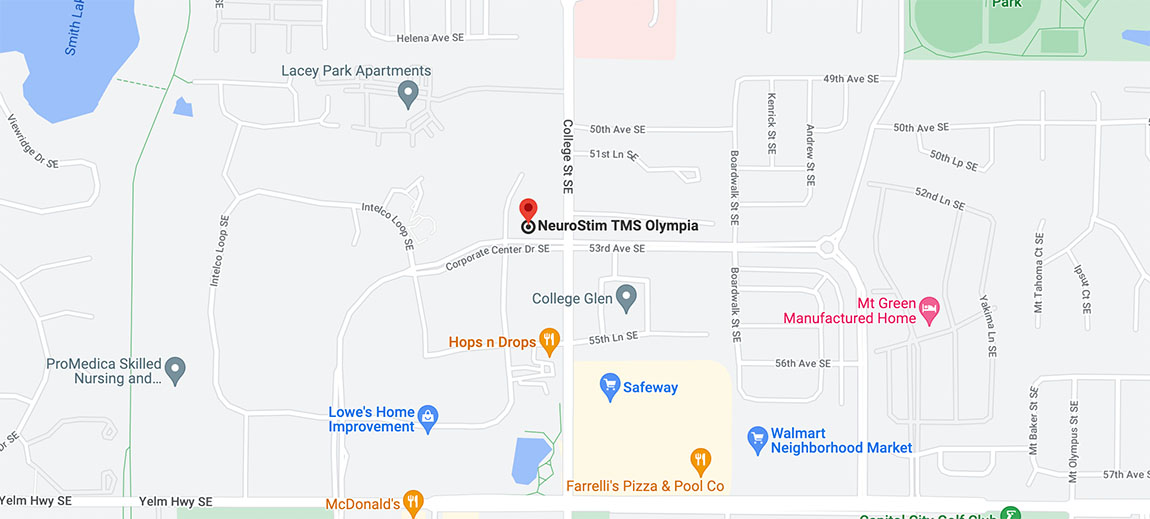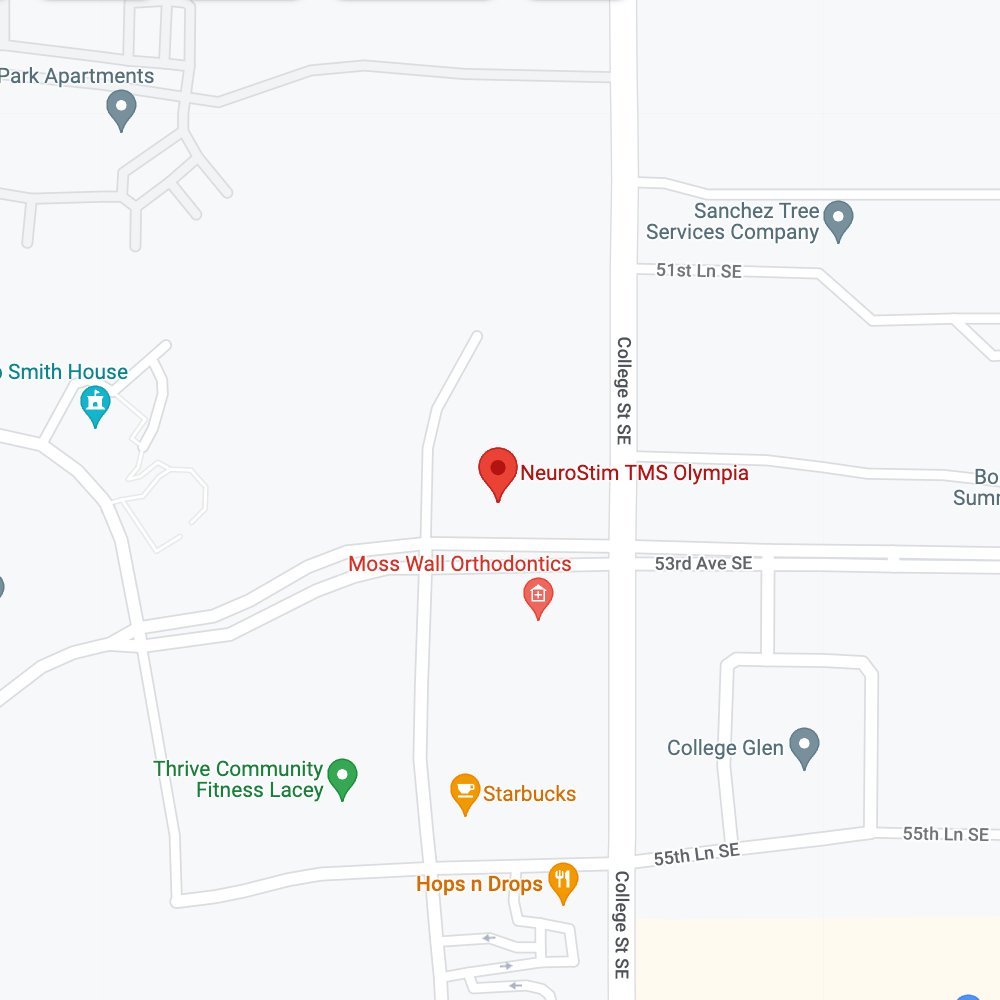 NeuroStim TMS Lacey
There's no part of the country that is quite like Olypmia-Lacey, is there? With the best of both city and country, the natural beauty of Washington's capital city is unrivalled, the history goes deep, and the shopping and restaurant scene isn't too bad, either. NeuroStim TMS's Lacey clinic is perfectly placed to assist our community when symptoms of anxiety and depression become bothersome or even overwhelming. Never hesitate to contact us to find out how we can help!
Olympia-Lacey residents keep body and mind healthy at the Olympia Farmers Market, a decades-old institution serving up local, organic produce along with baked goods, meats, and dairy products straight from your farmer. Make a day of it by taking in local bands or choosing from one of the many onsite restaurants while sharing time with neighbors and friends.
Once you've sampled Olympia's gastro delights, spend some time communing with nature and reconnecting with the world around you. Tolmie State Park's 100 plus acres of forests and beaches borders Puget Sound and is an excellent option for escaping the hustle bustle and tuning into nature's rhythms. The hike at Olympia's McLane Creek Nature Trail affords bird watchers ample opportunity to observe manifold species in their natural habitat, and at a short mile loop, it's easy for families and anyone looking for a quick but satisfying and leisurely trek. For true outdoors enthusiasts, Capitol State Forest (just a few miles from Olympia) hosts horseback riding, mountain biking, camping, hiking, and more in its 100,000 acres worth of forests, waterfalls, and campgrounds.
For some, a day or night of taking in the arts can be just as restorative as getting into nature. The Washington Center for the Performing Arts hosts both national and local artists with a focus on stimulating the local community. On any given day, you are just as likely to catch a local children's dance troupe as you are a reading by a New York Times best-selling author.
If you'd really just like to check out for the day, why not indulge in one of Olympia-Lacey's opulent day spas for a massage, facial, and sauna experience. Ballaura Wellness Spa comes highly recommended.
Our Olympia-Lacey neighbors consider us their go-to resource for treatment of major depressive disorder, OCD, PTSD, postpartum depression, anxiety, and other mood disorders. Our outstanding treatment protocol has been proven to help at least 71.5 percent of our patients achieve either partial or total remission of their symptoms. Patients who've tried other modalities and medications without success often find unexpected yet welcome relief in our side-effect free treatment that can often make changes for the better within days. Don't suffer in silence any longer—get in touch with NeuroStim TMS Lacey to find out how we can help!