Welcome to NeuroStim TMS in Everett, WA
Washington's Leading TMS Provider
Schedule a Free Consultation*
If you are suffering from depression, OCD, anxiety or similar disorders, and have not had satisfactory results from pharmaceutical medications or other treatments, NeuroStim TMS may be able to help through TMS Therapy.
Please fill out this short form today for a free phone consultation with NeuroStim TMS.
*Most consultations are conducted over the phone, although we also offer free in-office consultations with our TMS Coordinators, if preferred.
Life Changing Personal Testimonials and Media Coverage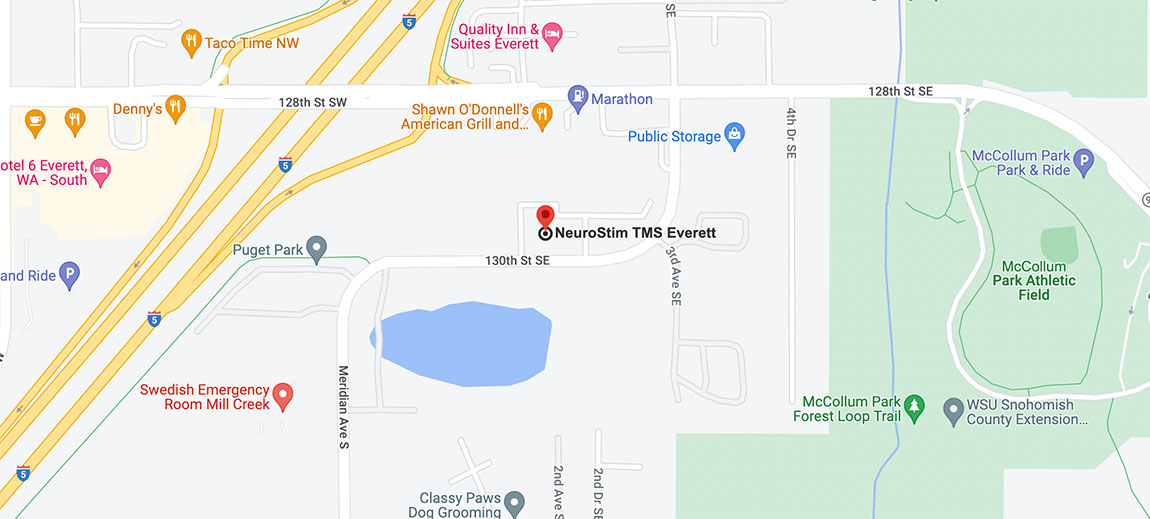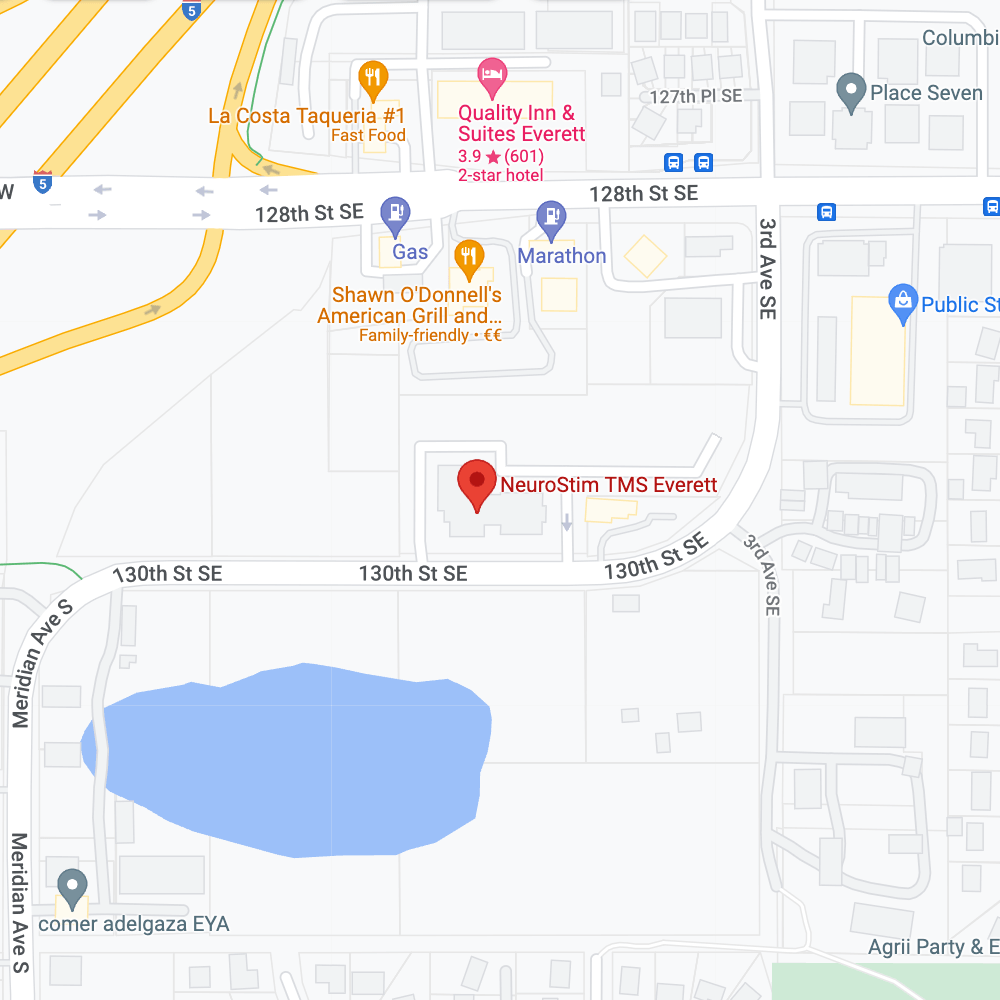 NeuroStim TMS Everett
The Everett-Mill Creek area, located about 25 miles north of Seattle, seems to have it all. Gorgeous views of the Snohomish River, a vibrant arts scene, vast parks and outdoor experiences, and a historic downtown area overflowing with restaurants, shops, and entertainment opportunities are easy to find. But when you're feeling depressed or anxious, it's difficult to enjoy the world around you. That's why NeuroStim TMS has established one of our industry leading clinics in your area, so that you can get back to yourself as quickly as possible. Many of our Everett-Mill Creek patients were not aware that a non-invasive, side-effect free option to treat their depression and anxiety was available. More than 70 percent of our patients see significant improvement in conditions such as major depressive disorder, PTSD, OCD, and postpartum depression.
Our Everett-Mill Creek clinic is surrounded by the wonderful opportunities of this diverse and bustling area. Many of our clients like to get out onto the water in the warmer months in Possession Sound or spend lazy days on the beach at Jetty Island. This beautiful Everett spot is popular for bird watching as well as a wide variety of other species that call the area home. Wildlife watching is also popular at Everett's Spencer Island Park, home not only to birds but also to coyotes, deer, river otters, and more.
Still hungering for more outdoor experiences in the Everett-Mill Creek area? Everett's Wallace Falls State Park delivers every time, with its lakes, rivers, camping grounds, forests, hiking, boating, fishing, and yes, its spectacular falls. More than 4,000 acres of calm and beauty await, whether you're getting out with family and friends or for a solo afternoon of tranquility and rest. Or for a more accessible experience of nature, why not check out the Evergreen Arboretum & Gardens in Everett, which is home to the local, native species of flowers and plants that give Washington its distinct visual beauty.
Once you have your fill of the Everett-Mill Creek flora and fauna, you may want to take in the area's many cultural and artistic offerings and events. The Schack Art Center in downtown Everett serves as a gallery as well as an educational center, with loads of classes for both adults and children on offer at any given time. You don't need any art skills at all to get the benefits of digging in and getting your hands dirty—this Everett gem has so many opportunities and benefits, and it's right in your backyard!
At NeuroStim TMS Everett, we're ready to help you to rediscover your best life. We support your mental health at every level, with inviting and comfortable treatment spaces, compassionate staff, and pioneering treatments that can have life-changing results for even the most stubborn and long-standing cases of anxiety and depression. Medication is not the only answer. Contact our Everett-Mill Creek office today to discuss your goals and concerns. We are here for you.