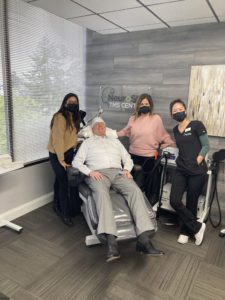 Are you struggling with or know someone with depression symptoms in Kitsap, Washington? It can be tricky knowing which treatment modality is best since several forms of procedures are available. The important thing to do is take some form of action. Here are some tips to aid you in your search for finding treatment for depression.
Ask Someone You Know
With depression as prevalent as it is, it's probable you have a family member or friend that has been diagnosed with the condition. This person can be an invaluable source of support as well as point you in the right direction regarding finding an effective treatment.
Speak to a Healthcare Provider
Consult with your current doctor regarding any symptoms you may be facing. A physician can diagnose your condition and provide you with a list of approved treatments. Be sure to share with your doctor any treatments you may have already tried in the past that have yielded little to no results.
Research Treatment Options
Take time on your own to research what options are currently available and federally approved. This includes a wide range of options, ranging from conventional medication to therapy. Spend time learning about each method and its respective pros and cons, as well as availability in your local area.
Are You Looking for Treatment for Depression in Kitsap?
If you're seeking treatment for depression in Kitsap, Washington, then make us your next point of contact. At NeuroStim TMS, we provide a form of treatment that's non-invasive with minimal to zero side effects. Learn more about how TMS therapy works by scheduling a free consultation today. You'll get all the information you need to make an informed and educated decision regarding your pathway to recovery.
Get Treatment for Depression in Kitsap Today
Serving the communities of Bellevue, Lakewood, and the surrounding area.