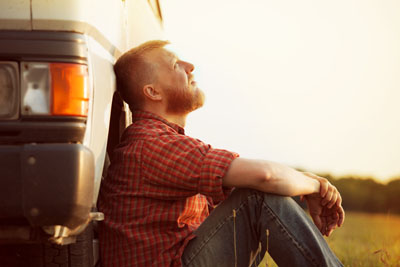 Are you or someone you love experiencing severe depression in Bellevue? TMS therapy may provide the relief you're hoping for. This revolutionary approach for relieving depression just might provide the long-sought answer. Consider the following benefits of TMS therapy depression treatment as you weigh your options.
Physical Well-Being
While some treatments require going under the knife, TMS therapy is totally non-invasive. This means that TMS patients will not undergo any procedures requiring cutting, anesthesia, sedation, or the use of surgical instruments. This greatly helps put the patient at ease in the days leading up to treatment.
Zero Medicinal Side-Effects
TMS therapy is the only FDA-cleared treatment for patients suffering from depression that's both non-invasive and non-systemic. The latter means the treatment does not cause the side effects—weight gain, sexual dysfunction, nausea, sedation, and dry mouth—commonly associated with anti-depression medications.
High Success Rate
Patients and health insurance providers both prefer TMS therapy due to its high success rate in comparison to conventional treatments. With very few side effects and discomfort, the benefits outweigh any potential risks. The therapy is also associated with fewer subsequent hospitalizations and doctor visits.
Interested in TMS Therapy Depression Treatment?
Do you wish to learn more about TMS therapy in Bellevue? If you have severe depression and previous treatments simply haven't worked, it's time to try something new. Contact NeuroStim today to receive expert advice and compassionate care from a team dedicated to your health and well-being. You can sign up for a free consultation at one of our three locations in Everett, Seattle/Bellevue, or Tacoma. Call us at (888) 963–9467 with questions about TMS therapy or to schedule an appointment with our clinical team. We look forward to speaking with you.
TMS Therapy in Bellevue
Serving the communities of Bellevue, Lakewood, and the surrounding area.