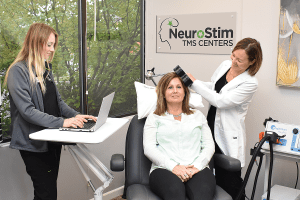 Have you been diagnosed with depression in Everett, Washington? While there are many viable depression treatment pathways, there is no single method that works 100% for everyone. If medication and traditional therapy aren't yielding the outcome you hope for, you might want to consider TMS therapy. New advancements in the industry have provided more effective and noninvasive alternatives to antidepressants, which often induce unwanted side effects. Keep the following about TMS in mind as you explore solutions to your depression.
The Basics
Similar to MRIs, TMS, or Transcranial Magnetic Stimulation, directs magnetic pulses to certain areas of the brain. With this procedure, technicians can "wake up" and elevate concentrations of mood-enhancing neurotransmitters, such as serotonin and dopamine.
Method
Those looking into TMS treatment will be glad to know it's non-invasive. There's no need for sedation, and you'll be fully alert throughout the entire procedure. It's also non-systemic, meaning no drugs ever enter your blood stream. This is a major factor in keeping side-effects at bay, such as fatigue, erectile dysfunction, and sudden weight gain.
Success
Two out of three patients who undergone TMS therapy during FDA clinical trials reported full remission or a drastic decrease in symptoms. The American Psychiatric Association has also recognized TMS treatment as a viable procedure for treating chronic depression.
Interested in TMS Therapy in Everett?
Want to learn more about TMS therapy and how it can minimize depression symptoms? If depression has been affecting your quality of life, then it's time to seek professional treatment; this is where NeuroStim comes in for those looking for a scientifically proven alternative. Contact us today to find out about our treatment options and procedures. First-time patients receive a free consultation; you'll find out whether TMS is right for you; you'll have all the answers you need before making the important decision.
TMS Therapy in Everett
Serving the communities of Bellevue, Lakewood, and the surrounding area.