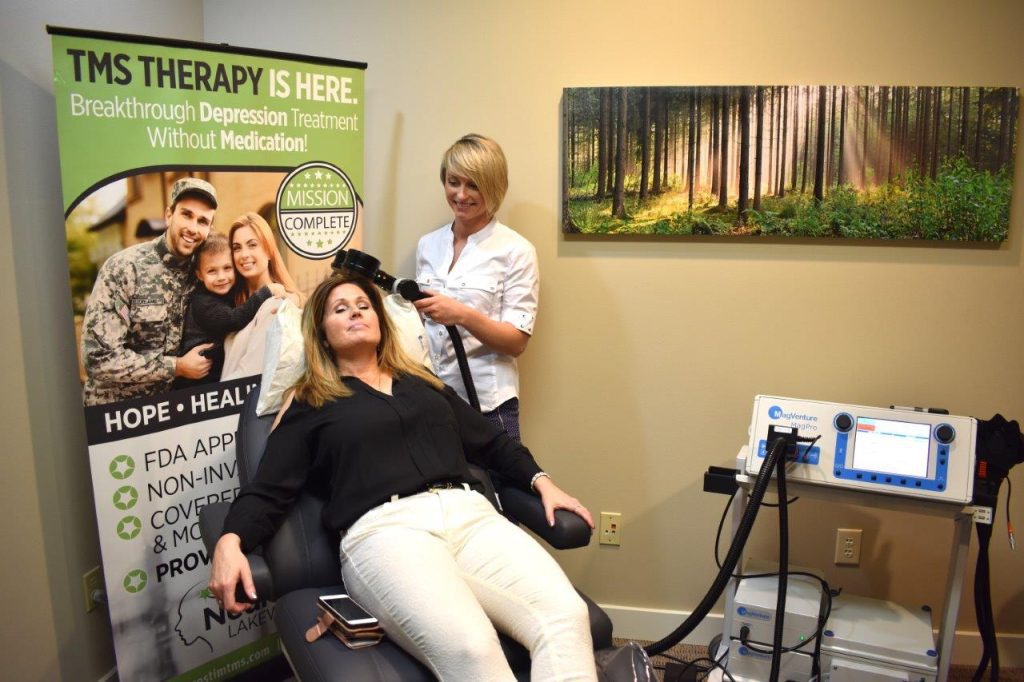 If you suffer from depression, PTSD or anxiety in or around Olympia, it may be time to consider TMS therapy. TMS is often a great option for individuals who haven't responded well to antidepressants or other typical treatments. Keep the following information in mind as you decide whether TMS therapy in Olympia is a viable depression treatment option for you.
Basic Information
TMS is an acronym for Transcranial Magnetic Stimulation, which utilizes magnetic pulses to stimulate certain areas of the brain in order to activate and raise the functionality of mood-regulating neurotransmitters. Increased levels of dopamine, norepinephrine and serotonin can greatly decrease depression symptoms, and two out of three TMS therapy patients reported complete remission or significantly decreased symptoms in FDA clinical trials. TMS therapy is also recognized as effective by the American Psychiatric Association.
TMS Therapy is Non-Invasive
TMS therapy is non-invasive and doesn't require anesthesia or sedation. Unlike many antidepressant medications, the process is non-systemic, introducing nothing into the bloodstream. Patients don't have to worry about weight gain, sexual dysfunction or fatigue. While treatment needs vary by patient, most require 20 to 30 sessions to achieve desired results. Typically scheduled at five treatments per week, the length of each TMS session also depends on patient needs. Most last between 20 and 40 minutes, and treatment time is adjusted based on each patient's individual results.
Interested in TMS Therapy in Olympia?
If you struggle with persistent depression that hasn't responded to medication or other therapy, it's time to learn more about Neurostim TMS therapy in Olympia. The experts at NeuroStim have provided guidance, assistance and treatment services to thousands of individuals and families in the region for years, with a well-known reputation for compassionate care. Call or email today with questions or to schedule a free consultation.
Expert TMS Therapy in Olympia & the Surrounding Area